Medicine
The proper disposal of unused or expired medications is both a safety and an environmental concern. Traditionally, the message was to flush unwanted medications down the drain or toilet rather than keeping them around so they wouldn't be misused by the patient or by someone else who was not prescribed the medication. Although effective in removing the medication from potentially being misused, flushing creates a new and growing problem in the environment.
For the Environment

The majority of unused prescription and non-prescription over-the counter medicines enter either our solid waste system or our sewage system. Medicines flushed down the drain or toilet pass through waste water treatment plants as these facilities do not treat water for such chemicals and end up directly in our lakes and streams. Medicines disposed in landfills can potentially seep into and contaminate surrounding groundwater.
For Safety

The abuse of prescription medicine is a fast-growing problem in the U.S. The prompt, safe and proper disposal of unused, expired medications is important to remove this item from accessibility and reduces the risk of people consuming or handling medications improperly or illegally.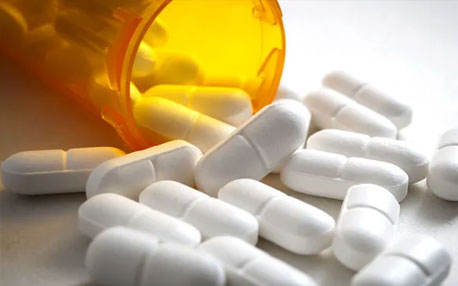 What should residents do with unwanted/expired medications?
Do NOT flush medications down the drain or toilet.
Check with your pharmacy to see if they have a drug take back program.
Some pharmacies accept medications back from the public as a community service.
The Michigan Department of Community Health provides a website with information on disposal locations. Find your nearest location

here

.
Drop off unwanted medicine to a local Police Department
Farmington Hills Police Department

– 31655 W. 11 Mile Road (248-871-2600)

Farmington Police Department

– 23600 Liberty (248-474-4700)

Novi Police Department

– 45125 W. Ten Mile (248-348-7100)

South Lyon Police Department

-219 Whipple Street (248-437-1773)

Walled Lake Police Department

– 1499 E. West Maple Road (248-624-3120)

Village of Milford/Milford Township Police Department

– 1100 Atlantic (248-684-1815)
*The above locations accept unused medications in pill form only. No liquid medication or sharps.
*Keep medications in their original container. Make personal information unreadable. Do not remove the name of the medication.
Bring unwanted medicine to a RRRASOC Household Hazardous Waste Event
Click

here

for the HHW event schedule. Medications brought to our HHW events should be emptied from their original container and placed into a sealed plastic bag.
Sharps Disposal
"Sharps" is a medical term for devices with sharp points or edges that can puncture or cut skin. Examples of sharps include: Needles, Syringes, Lancets, Auto Injectors (epinephrine and insulin pens). Sharps may be used at home, at work, and while traveling to manage the medical conditions of people or their pets.
To safely dispose of sharps
Use an FDA-approved sharps container when possible. Otherwise, a rigid plastic container that can be sealed and labeled properly is a good alternative. When the sharps container becomes full, be sure to seal and label it, and place the container into your trash.
Do not dispose of sharps filled plastic containers with your recyclables. This will endanger the workers on the sorting line at the Material Recovery Facility .